Look up a license plate and state to find an associated Vehicle Identification Number (VIN).
Search a license plate and state in QuickVIN and get the decoded VIN number, plus the year, make, and model of the vehicle.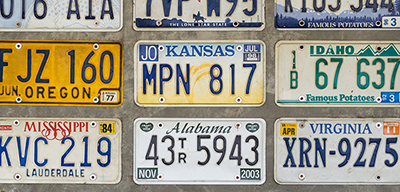 All QuickVIN searches include access to a full CARFAX® Vehicle History Report. Use it to identify the last-known location and verify that the condition of the collateral meets your financial institution's guidelines.
Lenders use CARFAX QuickVIN to:
Issue citations on leased vehicles.
Process refinancing applications.
Let's Connect
Start using QuickVIN in your auto lending today.